Maybe it's the popcorn and candy, maybe it's having everybody cozy up together, maybe it's the little vacation from reality – whatever the reason, I love movie night! A different but related sort of magic happens when my family and I listen to a story together, usually in the form of an audiobook during the long drive to our summer camping destination. This year we've also started enjoying podcasts as breaks during our busy home lives, giving our eyes a rest and letting our imaginations do the heavy lifting. So I've started thinking about capturing that special-event feeling of movie night with the joy of listening to podcasts, and I've found some wonderful works of storytelling art I just have to share. These are all epic serial adventures, so make sure to start with episode one! They're also best for older kids, from middle elementary up through middle school. I've provided links to the best places I could find for listening to these online, though you're probably best off using a podcast app. If you're new to podcasts, Vermont Public Radio put together a visually appealing beginner's guide, and here's a thorough explainer from Discover Pods.
---
Travel the world with famous radio journalist Eleanor Amplified as her investigations into the truth lead her from one dangerous situation to another. This podcast has fantastic sound effects! And one of the best intros in the medium: "In a world of no-goodniks, hucksters, charlatans and flimflammers, she's checking facts and taking names. It's 'The Radio Adventures Of Eleanor Amplified.'" Like to listen to a review first? Here's an entertaining one with Terry Gross.
Step with twins Alexa and Beni Ventura into the Timestorm, where they travel across 500 years learning about their Puerto Rican heritage. Their mission is to find truth in history, all while still juggling the demands of life as middle schoolers, and it's a journey that will leave you with lots to think about. Combining elements of science fiction with the actual history of Puerto Rico, this story is an action-packed and enlightening ride. Read an interview with the creators here.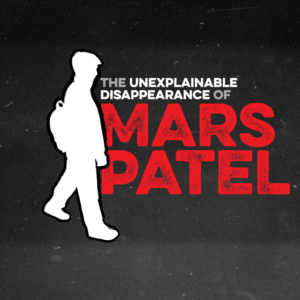 Join Mars Patel as he investigates the disappearance of his friend Aurora. It's a gripping mystery, voice-acted by children, that's wonderfully eerie and hard to stop listening to! After you've binged on the podcast, read the book. Then check out another podcast from Gen-Z Media, Treasure Island 2020, about pirates and time travel.
Antoine finds a magical book that transports him to the Kingdom of Orleans, where he encounters the Princess Keisha and learns of her quest to save her mother's life, in this story that combines elements of fairytale fantasy and real-world challenges. Want to learn more about it before you dive in? Click here to listen to an interview with the creator, Morgan Givens.