May 1, 2019
Veterans Memorial to be built at Happy Valley City Hall
City receives state grant to fund Memorial components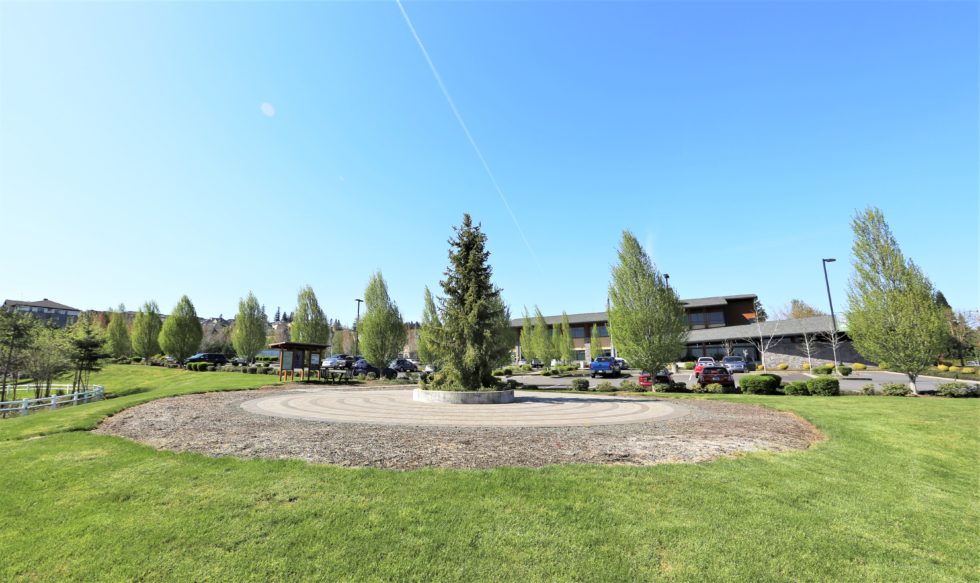 HAPPY VALLEY, Oregon – On May 1, the City of Happy Valley was awarded a Veterans and War Memorial Grant from the Oregon Parks and Recreation Commission to construct a new veterans' memorial adjacent to Happy Valley City Hall. Approximately $75,000 of grant dollars will fund the Memorial's infrastructure components, and the City will fund site preparation, such as irrigation and landscaping. The project will be completed in the spring of 2021.
Specifically, the Happy Valley Veterans Memorial will honor veterans of all armed service branches with a new memorial park, consisting of a linear pathway and plaza. Each armed service branch will be represented in the memorial with a custom bench, branch flag and lighted flagpole. The plaza will include a stone labyrinth ("walk with veterans"), symbolic landscaping, sculptural elements and art components. Retaining walls will be engraved to memorialize the veteran sacrifice.
This genesis of the Happy Valley Veterans Memorial dates back to 2014, with the installation of a stone labyrinth in the park space adjacent to City Hall. In 2016, the City Council discussed the opportunity to build a memorial park dedicated to veterans. Shortly thereafter, a work group was convened, encompassing local veterans, city staff, parks and art committee members. They developed the plan that was submitted to the Oregon Parks and Recreation Commission for this grant.
Several community groups partnered in the City's grant proposal to the Oregon Parks and Recreation Commission. Letters of project support were submitted by the Veterans of Foreign Wars Post No. 1324; 364th Civil Affairs Brigade, Department of the Army, based out of Camp Withycombe; Senator Alan Olsen; and the City of Happy Valley advisory committees for parks and public art.
For more information about the project, contact Chris Randall at chrisr@happyvalleyor.gov or 503-783-3842.